Windows has always been a perplexing operating system. When it comes to security, Windows 10 has seen major improvements but still the most hacked OS in the world. The built-in Windows Defender is still behind and lacks a few main features. You shouldn't be dependent on it; a free antivirus will get some other tasks done. You can't trust all the free antivirus software as they could be malware in disguise that might steal your data.
So, I've curated a list of 10 antivirus software free that get the job done so you won't have to worry about losing your precious data. Let's dive in and explore all the free antivirus software for you Windows 7,8, or 10 computers.
What's the difference between free antivirus and paid antivirus?
Let's take a simple approach – if free antivirus were any good, why would people pay for it? Free versions are promotional tactics and meant for noncommercial use. If you happen to own a business, you must buy antivirus software for your Windows devices. You wouldn't want to risk your business over a free antivirus. right?
Best Antivirus Software Free
1. Avast Free Antivirus
The first on our list of antivirus software free is Avast. In the business since 1988, the Czech multinational cybersecurity company surely knows what's it doing. You might have heard this name at least once in a lifetime and that's saying something. It is often seen in the list of free antivirus software and for a good reason. Avast' Malware Protection and Advanced Threat Protection has amassed its millions of users across the globe. You'll love the Do Not Disturb Mode along with Behavior Shield. The former blocks pesky pop-ups while the latter keeps a tab of all the apps in case, they go rogue. If you like the features, download it from the link below.
Main Features:
Easy-to-use interface.

Do Not Disturb Mode.

Behavior Shield.
2. AVG AntiVirus FREE
Considered to be top-notch free antivirus software, AVG embraces the second spot on our list of antivirus software free. If phishing is your main concern, look no further than AVG's free antivirus. It deeply scans your system to identify hidden malware. Not just that, it also scans unwanted browser add-ons, malicious URLs, and identifies issues that are hindering your machine's performance. The bizarre part is that AVG still supports Windows 7 even though Microsoft stopped its updates.  Download it from the link below.
Main Features:
Supports Windows 7.

Free File Shredder.

AVG Threat Labs for deeper analysis.
3. Bitdefender Antivirus Free Edition
Bitdefender is a good antivirus, as far as free antivirus software is considered. Its core functionality is to run in the background with only a few significant notifications that detects suspicious activities. Bitdefender scans for malware, detects them, and removes them without a user's interference. Overall, it's a decent free antivirus. Download it from the link below.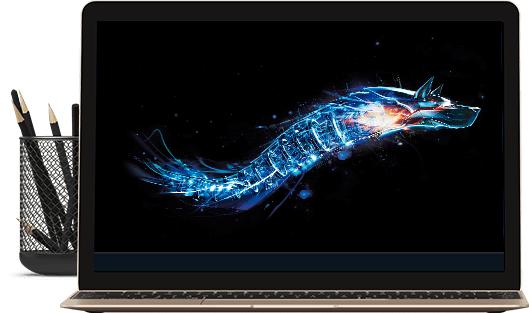 Main Features:
Minimal design.

Runs in the background.

Deep Malware scans.
4. Kaspersky Security Cloud Free
Kaspersky Security Cloud Free is the fourth app on our list of antivirus software free. It's a remarkable antivirus (when the freeness of it is considered) that is cloud-based. It's malware scans and system cleanup are robust. Kaspersky also throws in a free VPN and password manager which earns it some brownie points. There's also a dark web scanner which means that your machine, and you, are well protected. Download Kaspersky Security Cloud from the link below.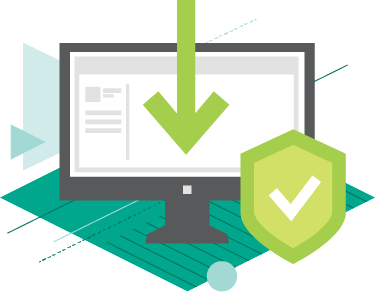 Main Features:
Block most malware.

Good for malicious URLs.

Great phishing protection.
5. Panda
A free, secure, easy-to-use antivirus is known to exist only in la-la land. (Not Damien Chazelle's!) But Panda's existence is proof that free antiviruses do have a chance to be useful. This is lightweight and attractive antivirus software that has a 100% virus detection rate. The firewall blocks intrusions quite well. Although the built-in VPN is welcome, free users are capped at just 150 MB per day! If you do a lot of file-sharing or streaming, Panda isn't for you. Download it from the link below, if it fits your usage.
Main Features:
100% virus detection rate.

Free VPN.

Parental control and password manager.
6. Sophos Home Free
You might not have heart about Sophos Home Free but it's been in the antivirus realm for a while. It offers great protection against malware since there's real-time malware protection. Most free antivirus software doesn't include it. The free version can protect a total of 3 devices, so parents can rely on Sophos for their kids' online safety. Download it from the link below.
Main Features:
Amazing phishing protection.

Blocks malicious URLs easily.

Remote management is fabulous.
7. Avira Antivirus
Avira has been in this business since 1986. But just its experience doesn't make it worthy to be included on our list of antivirus software free; its cloud-based scanning is robust! The high-tech scanner that gives Avira its title is, fortunately, a part of the free version. Expect vigorous protection against security threats on the internet and malware. Download Avira Antivirus to use your computer stress-free.
Main Features:
Good malware blocking.

Passable UI.
8. Adaware Antivirus Free 12
Earlier known as Lavasoft, Adaware Antivirus 12 is an okay software. I put it out there so that you don't have silly expectations from free antivirus software. What Adaware excels at is protection against viruses, spyware, and other malicious threats that might wreak your machine. Unfortunately, it doesn't protect you against malicious URLs. If you've weighed the pros and cons of Adaware, then download it from the link below.
Main Features:
Real-time protection against spyware.

Revamped user interface.
9. Check Point ZoneAlarm Free Antivirus+
ZoneAlarm has been in this business since 2000 but its Check Point antivirus made it into a few lists just recently. It is free antivirus software that also doubles as a firewall. The best part about this software is that its antivirus engine is derived from Kaspersky. So, authenticity is guaranteed! The existing features include protection against malicious websites, robust web-based security, and personal data protection. What it lacks is real-time cloud protection, network file scanning, and e-mail monitoring. Well, it's a free antivirus software after all. Download it from the link below.

Main Features:
Antivirus engine from Kaspersky.

Simple UI.

Good firewall security.
10. Microsoft Windows Defender Security Center
Surprise, surprise! The last app on our list of antivirus software free is Microsoft's own Windows Defender Security Center. It's a free service after all. Even though it's included in every Microsoft PC, I listed this on the list since many of you don't know it still exists. Now, it's not as robust as the other free antivirus software on this list or the paid antiviruses, it has seen many improvements over the years. It detects malware quite well but you shouldn't trust Windows Defender completely. Have a combination of this and another free antivirus software.
Main Features:
Built-in.

Improved performance.

Good malware detection.
FAQs
What is the best free antivirus 2020?
Avast Free is the best antivirus software free in 2020. Its protection against malware and virus is quite capable. It is also available for Android devices.
Which is better Avast or AVG?
If the price is your concern, AVG has affordable and better prices. Avast, on the other hand, ticks more boxes than AVG. Both provide great system performance along with anti-malware protection and a snappy user interface.
Is Free Antivirus enough?
Nothing that is completely free is good enough. This rule also applies to antivirus. But firms do not give you weaker protection in the free version; they just add some good features in the paid version.
Is it worth paying for antivirus?
It is worth paying every penny for an antivirus. Consider this – we buy machines that cost a bomb and if the virus wreaks it, it costs us our data and any additional repair. To avoid this, paying ₹2,000 for one device that covers your device for over 2 years is an amazing deal.
Conclusion
All the above no-cost antivirus software free will work wonders by keeping malware and other harmful viruses at bay. It's better to have some protection than having none at all. Although free antivirus could get the job done you should think about paying for security since that's much better. One license for a PC doesn't cost a bomb, unlike your machines so protecting it with a strong and reliable antivirus is the sensible option. I use Quick Heal Total Security and it cost me around ₹2,500 which is valid for three years. Sweet deal, isn't it?
So, tell us which free antivirus do you use? Any name from this list that appealed to you? What do you think about paying for anti-virus software? Let us know your thoughts in the comments section.