Roblox is a popular game platform that allows users to develop and even play millions of 3D online games. From racing games, shooters, RPGs, versions of MMOs, here you can play anything you can possibly imagine. Every world you explore is created by other players and there are thousands of them to explore.
Games Like Roblox
Well, there are various other games that offer the same mechanics as Roblox. They too are available on many platforms including Windows, Mac, iOS, Android, and Xbox One. The best part is that all the games mentioned below in this article are intended for users of all ages and also the availability of parental controls is something that limits what your child can play. 
Here, we've listed 20 Amazing Games Like Roblox that are worth playing.
1. Minecraft
Minecraft is considered to be one of the best video games of all time. Here, you'll be given a world of your own where you can simply explore and chart the terrain around you. It includes five game modes-  Survival, Creative, Adventure, Spectator‌ , and Hardcore. You can interact with objects such as levers and buttons, however, you can break blocks with tools having a CanDestroy data tag. All in all, it is a must-try game that will let you create a new world set while playing. 
2. Garry's Mod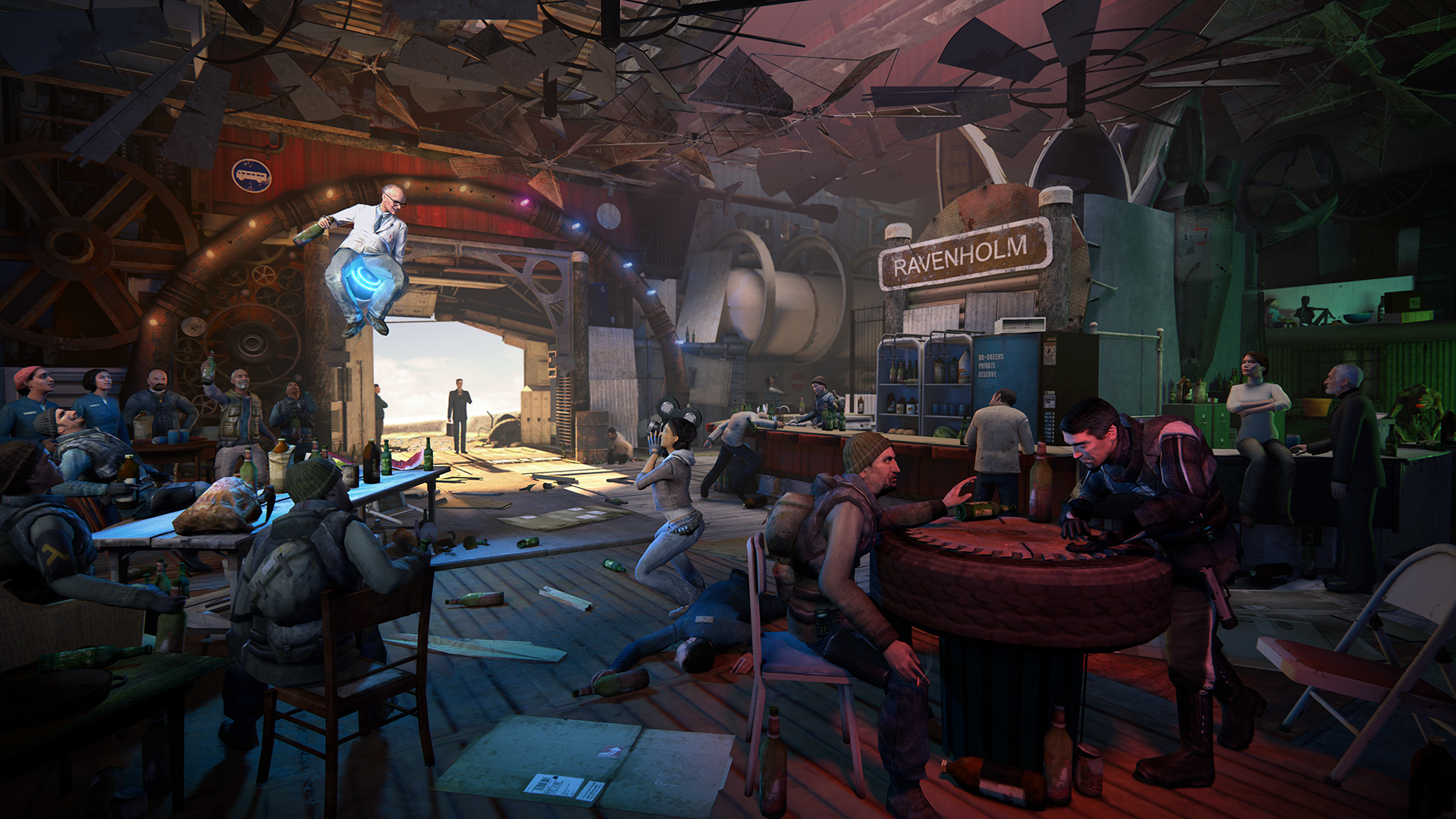 Garry's Mod is basically a physics sandbox that lets you spawn objects and weld them together to create your own contraptions. You can be a detective solving an online murder as criminals attempt to cover up their homicides when in Trouble In Terrorist Town. You can be a ball, a plant, a chair, or anything else in Prop Hunt's elaborate, shape-shifting game of Hide & Seek. Moreover, there's a vibrant Steam Community Workshops that comes with over 300'000 models, maps, and contraptions that you can easily download.
3. Creativerse
Creativerse is one of the best sandbox adventure games that lets you discover exotic biomes, strange creatures that fight back, mysterious caverns full of hazardous substratum, raw materials, and rare treasures. Your major role lies in gaining mastery over your world through mining, hunting, crafting, cooking, farming, and the power to transform the land. Download this game and craft a super amazing building. 
4. Teratology
Terasology is another amazing game that includes an amalgamation of sandbox mechanics and voxel design to offer incredible gameplay. It focuses on adding additional depth in the gameplay loop and encourages players to serve as caretakers of the world. The small details in water animation, lighting effects, and shadows are something that adds value to each and every element equipped within this game. 
5. Trove
Trove will set you off to an exciting adventure while you battle the forces of Shadow in realms filled with incredible dungeons. You can master different abilities from deadly ninja techniques and play as a Knight, Gunslinger, Ice Sage, Dracolyte, Pirate-with-a-parrot. You can also assemble a group of hardy cube-kind and easily crawl your way through huge dungeons unique to each realm. Moreover, you can load up on special gear, costumes, decorations, recipes, crafting ingredients, flying carpets, sea-faring ships, and also dragons of mighty renown.
6. LEGO Worlds
Lego Worlds is an amazing sandbox video game that lets players build, explore and adventure in a 3D world. Players can begin with the selection of a save-game slot as there are a total of 4 empty slots and each of them holds its own save games, keeps progress, discoveries and even custom builds separate from the other save slots. Moreover, some of the characters have special abilities, such as flying or transformations.
7. CastleMiner Z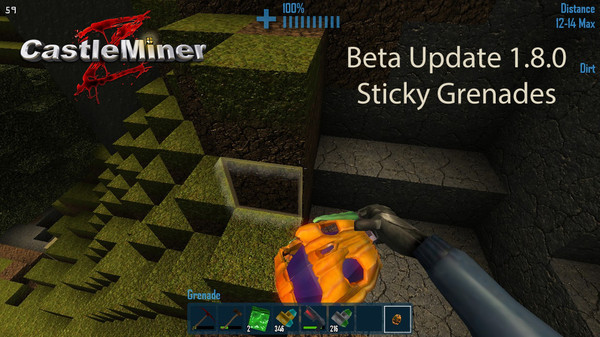 CastleMiner Z is an amazing online co-op survival horror game that is based in a block-based environment. All you have to do is travel with your Avatar with your friends in a huge spanning world and defend yourself from the zombie horde. For this, you'll have to mine the world for resources so that you can craft the weapons that you will need to survive while zombies sprint and relentlessly dive at you.
8. Terraria
Terraria is a 2D sandbox game that includes amazing gameplay and lets you explore a randomly made world along with building structures as well as farming resources. It is based on an extensive crafting system and therefore the majority item of Terraria is used to make other items required for specific crafting stations. Moreover, it has a huge community of players and is available on different platforms like mobile, console and desktop.
9. KoGaMa
KoGaMa lets you create avatars, items, and even completely different worlds. Here, you can create games for other people to play or play it for yourself. There are players all over the world and the best part about this game is that there's a simple to use building system with lots of stock items which even gives you the freedom to design your own items. Moreover, you can use 2 currencies- Gold and Silver which you can use to purchase items for your avatar and projects.
10. Blockland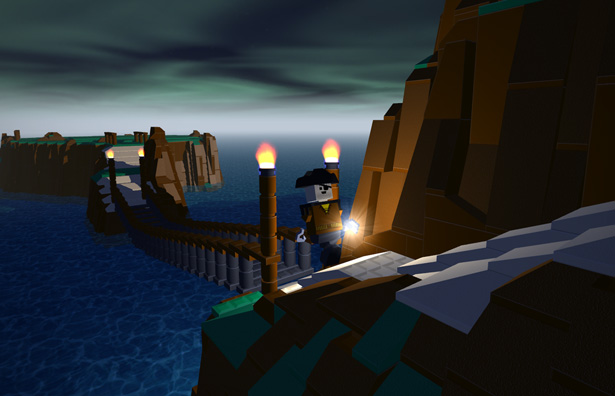 Blockland is a wonderful non-linear sandbox game that includes no specific set goals and gives players the freedom to design and construct their own elaborate structures. It is basically styled as a tiny Minifigure and allows players to build structures inside of the virtual world using bricks reminiscent of toy blocks. Moreover, these structures can be built in either a single-player or multiplayer setting.
11. Animal Jam
Animal Jam is an exciting online playground for kids and the outdoors where they can create and customize their own animal characters and dens, chat with friends, adopt pets, team up for adventures, and feed their curiosity about animals. While playing, you'll explore Jamaa and its different ecosystems and collect fun animal facts from each region along your way. You can even buy clothes and other items for your avatar, go to parties, and keep up to date with the latest news in the Jamaa Journal.
12. Cubic Castles
Cubic Castles is an amazing game that includes various fun adventures to explore. It comes equipped with an overworld map of sorts that are basically filled with small icons and represents each player's personal plot of land as well as different biome worlds where resources can be harvested for crafting, building, and for various other purposes. You can also shift to a Sky Map that basically shows a pulled-back overhead view and will allow you to quickly travel to any of the worlds. 
13. Mythruna
Mythruna takes you to a randomly generated sandbox world where each individual race in the game comes with its own backstory and equips its own unique play-style. The extent of depth to the gameplay is something that is hard to find in other games. While playing, you'll find standard options, same as found in most RPGs like Humans, Elves, and Dwarves. Moreover, there are various unique options that are not located in other games like the Simians, Patherions, and the Avians.
14. Block N Load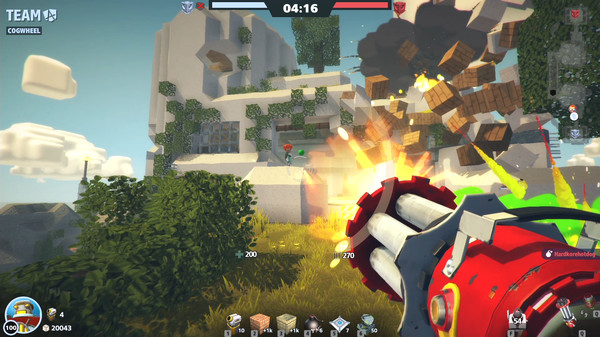 In this game, you'll have to face off everything you build, destroy, construct in a tactical battle. 
The game world keeps on evolving throughout every match as players creatively build and tunnel their way to enemy positions and onto victory. You'll get everything you need for calculated mayhem including big bombs, turrets, bounce pads, poison traps, landmines, force fields, speed pads, mortars, glue blocks, health blocks, ammo blocks and more. 
15. Rising World
Rising World is another sandbox game where players collect resources, search for treasures, escape from hostile creatures, and build with the materials they can craft. The game involves simple gameplay where players can collect fruits and vegetables growing around and can even loot the meat of animals once killed. As far as the graphics of the game are concerned, the game equips realistic models and textures that indeed renders some of the most wonderful scenes.
16. Growtopia
Growtopia is another MMO sandbox building game where players can collect resources, craft items, and build their own worlds while either playing on their own or with other players around the world. While playing, you'll be presented with a 2D, side-scrolling view of the world. There's also a tutorial equipped within this game that will teach you the basics of mining blocks, crafting systems, and much more. 
17. Weevil World
Weevil World is specifically designed for kids where they can create their own character. Over here, players are invited to join a growing weevil community on a vast island. The best part is, Bin Weevils players can use their existing username and password and play with their existing weevil character. Also, players can access and manage their buddy list on both platforms, and spending Mulch or Dosh available on players' accounts becomes easy within this game. Download this game and personalize your weevil from the antenna to their many toes.
18. Wurm Unlimited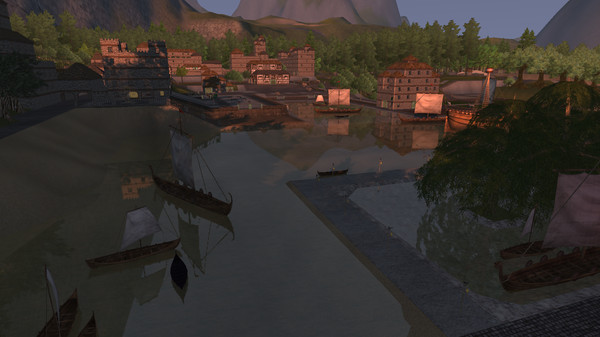 Wurm Unlimited will place you in charge of server management allowing you to dictate skill gain rates, action speeds, and creature counts. What makes this game even more exciting is its ability to allow players to explore an elaborate fantasy sandbox world in the predefined Creative or Adventure modes. You can train almost 130 skills, 10 player characteristics, and 3 religious characteristics. Download this game and construct, crew, captain ships with other players from small rowing boats to impressive caravels.
19. Pixel Worlds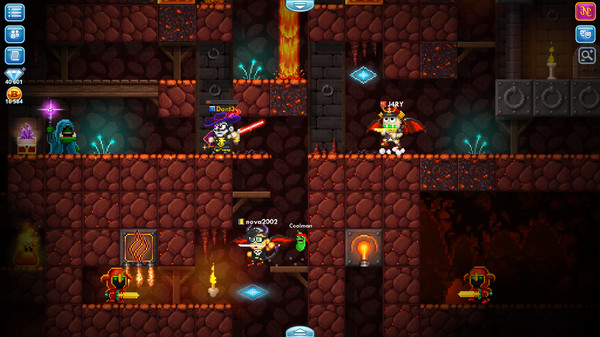 Pixel Worlds is an amazing online MMO sandbox indie game that lets you create, play, craft, and build your own unique pixel art or a place where you would like to hang out with friends. Just mine resources and create new blocks, props, and items to shape your unique world. The best part is that you can customize your character by either buying, trading, or simply looting from monsters for new hats, shirts, masks, weapons, shoes, pants, gloves, shields, and wings. Moreover, you can compete in weekly fishing tournaments to win huge prizes.
20. Boundless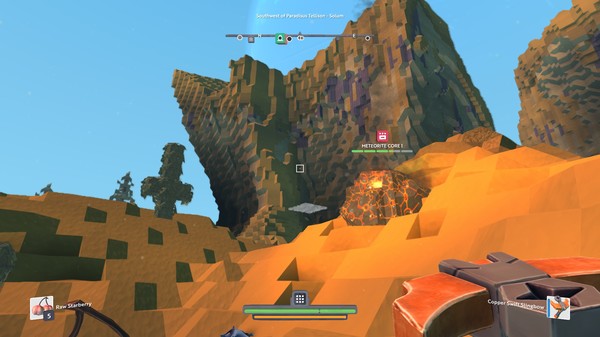 Boundless is another PS4 and PC cross-platform game which is a subscription-free MMO maintained by optional in-app purchases. You'll basically travel seamlessly between diverse planets and expand your adventure across the universe. Pinpoint locations on other worlds and travel seamlessly between them with your trusty Totem in hand. You can even join the great transmigration and explore the Known Worlds of Boundless as each world consists of unique inhabitants and resources.
FAQs
What games are better than Roblox?
All of the above-mentioned games offer the same functionalities as Roblox.
Is Roblox OK for kids?
Yes, children can play the game safely under the supervision and basic understanding.
Is Minecraft bad for kids?
Minecraft is considered to be the best video game for learning and is therefore very useful for kids.  
Conclusion
So this was our list of 20 Amazing Games Like Roblox that you should definitely get playing into. With these games, you can turn your imaginations into reality with the help of tools you will be provided with. Also, many of these also offer some tutorial quests to complete. Collect resources, craft items, and build your own worlds while playing with other real players around the world.
Which one of the above-mentioned games are you going to play next? Let us know in the comment section below.