Android is the most extensively used mobile operating system in the world.
The different designs and specs provided by a variety of devices that supports Android at an affordable price is the principal reason why the majority of people choose Android over other operating systems.
It has allowed an immense number of manufacturers to let their imaginations become reality and has, therefore, obtained dominance all over the world.
Android debuted in 2008 and has been dominating the world of smartphones since then. We all agree to the fact that no other mobile operating system can compete with the level of customization Android provides, Don't we?
It allows users to choose their own level of customization. With Android's widgets, you can get all the information at once on your home screen.
Moreover, if you want to change the way your Android device looks, then you should try launchers. You can download launchers for free from the google play store and customize your page transitions.
If you want to change the software that came with your Android device, you can do so by replacing the software with a custom ROM. There are a variety of Android smartphones available such as Samsung, Huawei, Motorola, and many more.
Google rules the web and that is the reason why people are relying on google online services. With Android, you can download multiple apps and games for free. Android smartphones are available at prices that can fit your needs. Every other person can afford an Android phone.
Android versions list A to Z
On the other hand, the Google play store is simply outstanding as it comes with a simple UI and is remarkably user-friendly. So, in this article, we are going to list down all the versions of Android i.e from A to Z. Moreover, Google names every Android version in alphabetical order.
1. Android 1.0: No official codename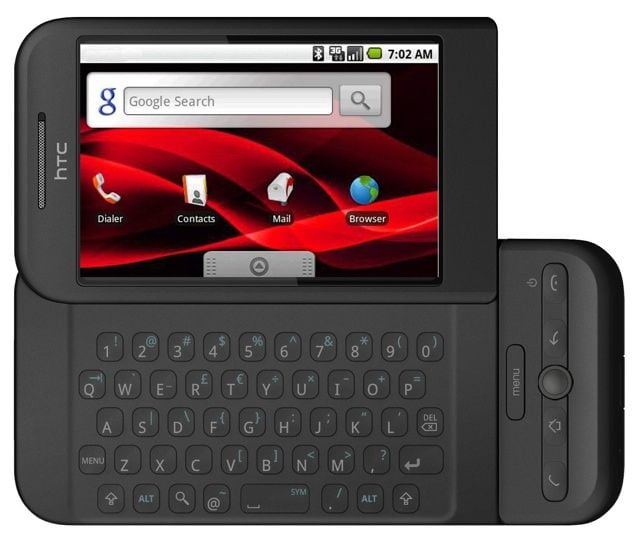 Android's journey started with the emergence of Android 1.0, which was officially launched back in 2008.
It came equipped with some of the most incremental features available at that time including web browser support, camera support, Gmail counts, google maps and youtube application.
Even though it didn't have any official version name, Android 1.0 was unofficially called Apple Pie among the masses. 
Launch date: September 23, 2008
2. Android 1.1: No official codename 
Android 1.1, the second version of Android came with few modifications to the previous version and included the provision of saving MMS attachments, longer on-call screen timeout, and a detailed view of maps.
Similar to Android 1.0, it does not have an official version name but is unofficially called Banana Bread.
Launch date: 9 February 2009
The tradition of naming Android versions began with the release of Android update 1.5. It incorporated an on-screen keyboard, unlike other mobiles that hosted a physical keyboard and thereby marked a huge revolution in the tech world.
With Android Cupcake, Google opened the widgets SDK to third-party developers and also enabled users to record videos in MPEG-4 and 3GP.
Launch date: April 27, 2009
Android Donut was the first version to include 'Quick Search Box' that enabled users to achieve a lot of functions like web-search, store contacts, and local files from the home screen itself.
It supported carriers that used CDMA based networks and provided them the opportunity to sell smartphones with Android OS.  
Launch date: September 15, 2009
Android 2.0 Eclair, released with Motorola Droid phone was the first device to feature Google Maps navigation with several features found in-car navigation such as 3D view, voice guidance, and traffic information.
It added HTML5 support to browsers and screen lock to swipe to unlock. It also provided users the ability to transcribe anything from their voice by replacing the comma key on the soft keyboard with a microphone.
Launch date: October 26, 2009
Google's Nexus One was released with Android 2.2 and was the first one to get the Android Froyo update.
It came with advanced voice capabilities and enabled users to perform functions such as searching, getting directions, making notes, setting alarms and more. Apart from the hotspot, they provided five home screen panels instead of three panels. 
Launch date: May 20, 2010
Android 2.3 Gingerbread was introduced with the release of Nexus S and was designed with the facility of graphics-intensive 3D games.
A new feature called NFC(Near Field Communication) was brought into this version that helped transmit information between devices just by touching them close together. It also included some more sensors like gyroscope, barometers, and gravimeters.
Launch date: December 6, 2010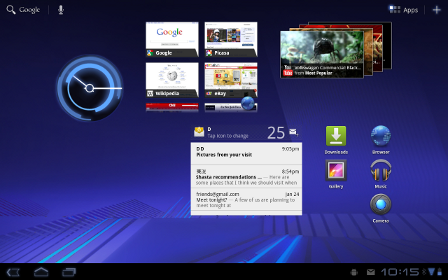 Android 3.0 Honeycomb was first released in Motorola Xoom, and was later updated to 3.1 and 3.2. It was specifically designed for tablets and enhanced the facility of reading books, watching videos, and exploring maps.
The Physical Home, Back, and Menu buttons were replaced with soft keys in this version. 
Launch date:
February 22, 2011
Samsung Galaxy Nexus was released with Android 4.0 IceCream and contained features such as face unlock, swipe away recent apps, notifications, and 1080p video recording, etc.
There was also an addition of 'Android beam' in this version that allowed two devices to instantly share content via NFC by simply bringing them together.
Launch date: October 18, 2011
Android 4.1 JellyBean was released with the introduction of a great feature called Google Now. This feature allowed users to gather weather information before leaving.
It also added notification expanding features that were indeed astounding and directed people to create or switch to multiple accounts.
Launch date: July 9, 2012
Nexus 5 was released with Android 4.4 and came equipped with a feature called  "OkGoogle" that enabled users to access Google Now without physically touching the phone with their hands.
A bunch of other things such as full-screen apps, a new hangouts app, and a new phone dialer was also added in this version. 
Launch date: October 31, 2013
Android 5.0 Lollipop was released with Nexus 6. It changed the entire user interface on Android devices with the introduction of Material Design. This version supported all screen sizes in phones, tablets, TV, and Android Wear Watch.
The feature of direct notifications was also added that eventually allowed users to view notifications on the lock screen itself. 
Launch date: November 12, 2014
Android version 6.0 Marshmallow was introduced with the release of Nexus 6P and Nexus 5X smartphones. Some great features were added in this version including the fingerprint biometric unlocking of the smartphone, USB Type-C support, and Android Pay.
The permission feature was praised a lot due to its ability to allow users to decide what they want to share with a particular app.
Launch date: October 5, 2015
Pixel and Pixel XL, alongside LG V20, were released with Android 7.0 Nougat. The split-screen mode was introduced in this version and allowed users to use two apps at the same screen.
It supported the Vulkan API for faster 3D rendering and enabled OEMs to support its Daydream Virtual Reality platform.
Launch date: August 22, 2016
Android 8.0 came with the ability to snooze notifications. It incorporated visual changes such as a settings menu, along with native support for picture-in-picture mode, autofill APIs for management to fill data, and password.
It even replaced all blob-shaped emojis with Gradient Outlines.
Launch date: August 21, 2017
Android 9.0 was basically designed to extend the battery which included a prediction of apps to be used in the device by machine learning.
It came with a feature called Shush which automatically puts your device at 'Do Not Disturb' mode whenever you turn your devices' screen-down on a smooth surface.
Launch date: August 6, 2018
This was when Google decided to curb its tradition of naming the Android version after sweets and desserts.
Android 10.0 come with some of the most advanced features such as system-wide dark mode, navigation control using gestures, smart reply for all the messaging apps, and many more. 
Launch date: September 3, 2019
The latest version of Android; Android 11 beta was recently released in February this year.
It came with the addition of substantial features such as Notification history, Muting notifications during the video, Native screen recording, Increase touch sensitivity, and exposure Notification API which is basically meant to provide users with possible information about exposure to confirmed COVID-19 cases. 
Launch date: February 19, 2020
19. Android 12
Launch date: May 18, 2021
FAQs
1. How to check your Android version?
Go to the Settings and scroll down until you find the System category.

In the System Settings section, click on About device,

Next, scroll down to find the Android version. 

The version that appears on your screen is the current version of your mobile.
2. Which has been the fastest downloaded Android version ever?
According to Google, Android 10 has been downloaded faster than any version in its history.
3. How do I upgrade to Android 10?
Open your phone's Settings app.

Tap System Advanced System update near the bottom.

You'll now see your update status. 

Next, follow the steps on the screen to upgrade to Android 10. 
4. Can you upgrade your Android version?
Yes, you can directly upgrade your Android version from over-the-air (OTA) notification and if that doesn't show up, check for updates in Settings.
5. How much does the Android version cost?
All the Android versions from Google are available for free and if you're asked to pay for the same, it's likely a scam, don't fall for it. 
The above-mentioned list covers all the Android versions list A to Z. Do let us know in the comment section below that which Android version you are using currently and which android versions are your favorite.
Android Versions History