Are you wondering is BlueStacks safe to use? I'll tell you everything about BlueStacks and its safety policy or measures. So, scroll below.
Emulators are a time saver since Android and iOS users can easily use the apps from their respective stores on their Windows or Mac PC. With a powerful emulator, users can play any games or use any mobile app on their personal computers. This is a technological miracle if you ask me! But how does the magic happen? Well, an emulator could be a software or a piece of hardware that makes one computer adapt or behave like another computer. In this case, a Windows PC behaves like an Android device when using an emulator.
There are tonnes of worthy emulators and we've covered a whole lot of them. But over the years, their safety mechanism has been questioned by various users since the anti-virus in their computer detects the emulator as malware or a threat. BlueStacks is a prominent and feature-packed emulator that lets you access over 96% of Android apps. Even then, the credibility regarding its safety is questioned across the globe. So, let's dive in and see is BlueStacks safe to use or no.
Is BlueStacks safe to use? Everything you should know
BlueStacks is an easy emulator and comes handy if you want to use certain apps meant for phones on the computer. But as I've mentioned, users worry whether or not it's safe to use BlueStacks. This question mostly comes from Windows users. BlueStacks is categorized as a threat by anti-virus software. Moreover, the emulator asks the user to disable the anti-virus protection when setting it up. This is a concern for many users and might make them doubtful for such a request. Also, a system with over-the-top security might not give a green signal to download a few BlueStacks files.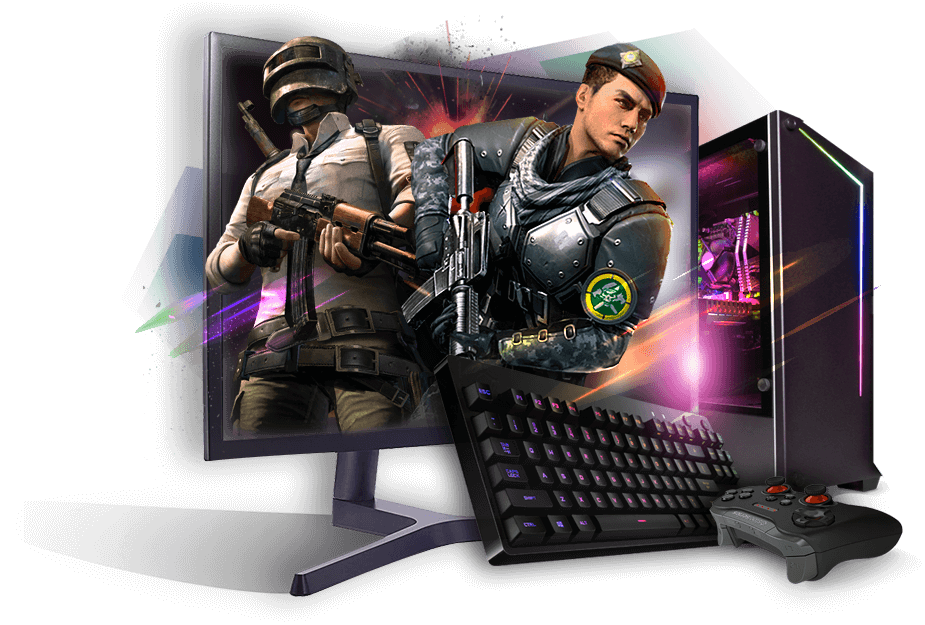 I will tell you this – BlueStacks is 100% safe as there is no indication of a concrete proof that it is a cause of malware or triggers spyware. Keep in mind that the safety that you are worried about depends on the applications that you install from Google Play Store. If you download an unverified or untrustworthy application, chances are your computer might be affected by it. Keep apps from unknown sources at a bay! As long as you do so, BlueStacks will be safe for you to explore Android and iOS apps.
Anti-viruses such as AVG, Avast, Comodo, and Kaspersky DO NOT identify BlueStacks as a threat. You might want to change the current anti-virus installed on your computer.
Is BlueStacks legal?
Many folks are puzzled about BlueStacks' legality. Questions like 'Is it legal?', 'Am I using a legal version?', etc. pop in users' heads. The shortest answer is YES and NO. Allow me to explain. Some emulators are known to violate policies which begs the question regarding the legality. Android is an open-source (able to modify as one sees fit) operating system so there are MODs and all that jazz. BlueStacks lets you install apps from Android's only official Google Play Store.
It depends on the use-case for BlueStacks. Is it going to be for personal use? Will you be using it to modify certain things that you shouldn't? The rest of it depends on how you want to modify it. There it is – BlueStacks is legal if your modifications don't cross any sort of boundaries and it isn't if you do cross said limits.
If you have any more questions, click here. BlueStacks has its own FAQs to answer all your queries.
FAQs
Is BlueStacks safe to use in 2020?
Unequivocally! It's one of the most trusted emulators that you can use on your computer without any qualms. The only hindrance is the antivirus software as they categorize emulators as a threat. But don't you worry since this is a false detection. After all, it has been downloaded by millions of users across the globe and no real threat has been reported.
Is there anything better than BlueStacks?
BlueStacks has set the benchmark of how an emulator should be like. There are multifarious features that cater to gamers as well as office-goers. But it has its flaws. If they are too much for you, some better emulators might suffice your needs. Nox player, GenyMotions don't get much credit but they are a smidge better than BlueStacks.
Which version of BlueStacks is best?
If you'll be using BlueStacks for gaming action, the BlueStacks 4 is your best bet. So, no more dropping the graphics and other settings to a minimum level for enjoying the games you love.
Conclusion
Now that you know that BlueStacks is safe, you can use it without worrying about it. It's a great emulator that packs a lot of punch which is worth your time and your personal computer. As I've mentioned, do not install apps from unknown sources; make Google Play Store your go-to option to download apps and or games.
I've linked a webpage that will direct you to FAQs answered by BlueStacks. They have covered a few issues in detail that are faced by users worldwide. I've answered two most asked questions so if you have more, make sure you visit the link.
Have you ever used BlueStacks? Or any other emulators? Will you use BlueStacks now that you know it's safe? Let us know in the comments below.