Farming can be really fun when you know how to take care of crops and use essential agricultural machinery. Having a game that realistically depicts the farming life at your convenience is something that every agricultural lover would wish for. In this article, we have mentioned 20 Amazing Games like Harvest Moon that you can definitely rely on to chill out. 
Best Games like Harvest Moon
These farming games will let you water crops, night fish for snapper, and many such activities. Some of these games even let you pick fruits and vegetables from the farm itself and provide you the ability to add them to your recipe. Moreover, most of them include elements similar to Harvest Moon and therefore you'll enjoy every aspect of them while playing. 
Let's find out more about these games. 
1. Stardew Valley
Stardew Valley is one of the best games like Harvest Moon in many aspects. Your activities will include waking up, checking the weather, planning your day, watering your crops, tending to your animals, saying hello to your neighbors, and going to bed. You'll have to water every plant individually to make them grow adequately. Your job over here will be to make this place bloom again and help those who are struggling to survive. All in all, this game is amazing as you can simply spend all of your day planting seeds and cutting down trees.
2. Story of Seasons
In this game, you basically inherit a farm from your late grandfather which turns out to be a spacious and well-equipped farm. While playing, you'll interact with townsfolk, collect items, and perform basic tasks, such as clearing weeds, rocks, and tree limbs. You'll be handed with some necessary tools for performing various jobs, such as a scythe for weeds, a hammer for stones, an axe for wood, and a hoe for tilling. All in all, it's a fun game where you'll be handed with farm-related chores. 
3. Voodoo Garden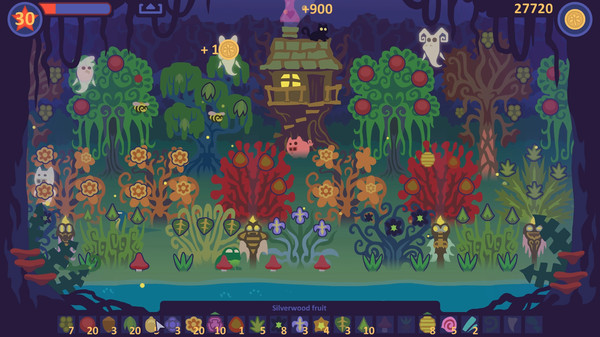 Voodoo Garden is an enthralling game where you can grow and harvest ingredients to be used in various recipes- flowers, mushrooms, honey, snake fangs, frog legs, and many more. You can fatten up animals like chickens and rabbits if you want. The best part is that when they're big enough there's the option to sacrifice them which will later help you tend your garden. Moreover, you can use what you pick from the trees and plants in your recipes.
4. Plantera
To play Plantera, all you have to do is select objects to purchase and then place them in a place you'd like them to be. You're allowed to choose from an array of plants, shrubs, trees, and animals in order to grow your farm. You can expand the boundaries of your plot and purchase perks. There are a total of three vegetation where you can grow your fruits and vegetables and later harvest them by tapping on them. The animals over here include chickens that lay eggs, pigs that dig up goodies, sheep that drop balls of wool, and cows that leave a lot of milk around.
5. Wayward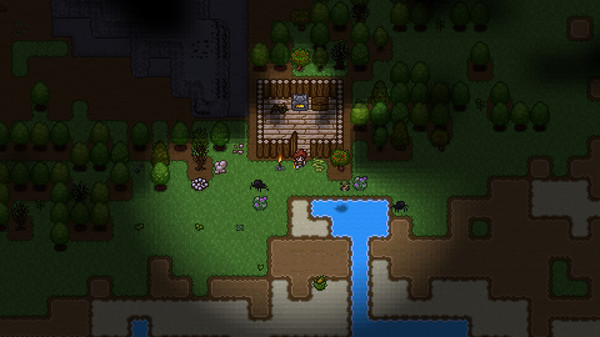 To begin with the game, you'll have to first choose one of the five scenarios to play and follow the instructions for that particular scenario's setup, and then choose your favorite heroes. There are a total of five heroes that have different abilities that they can use. There are also unique upgrade tracks that make the heroes more powerful as the game keeps ongoing. These heroes basically use their energy to move, attack, and activate their special abilities. The main goal of these heroes will be to unravel the Weave which is the energy threads that keep the heroes alive and make them powerful.
6. My Time at Portia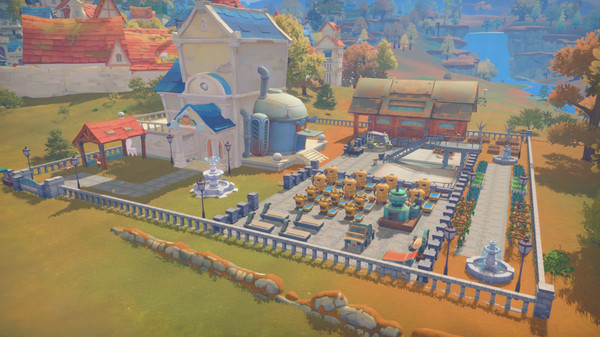 Here, your sole mission will be to focus on building your home, outdoor workshop, and creating an environment in the world of Portia. While playing, you'll meet people, explore, gather resources, and even create building structures and objects. Each character in the game has a distinct design and that is what makes this game even more exciting. Also, there are a group of characters that run a daily course around the city which includes city guards, a big beefy furniture maker, and many more exciting characters.
7. Summer in Mara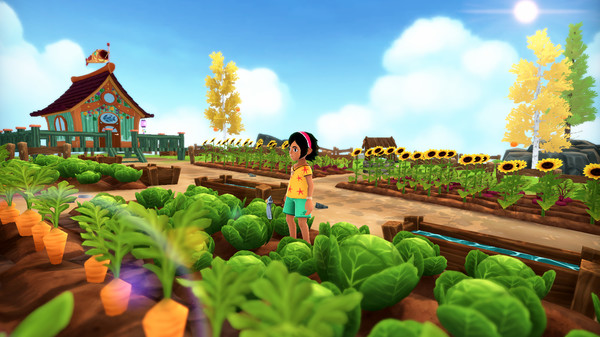 Summer In Mara will take you to Koa's story where she runs startlingly and meets some adults across her way. All she wants to do is explore Mara. Koa's character is pushy, stubborn, friendly, and believes in helping anyone who crosses her path during her journey. Every character she meets has a distinct personality, be it the flame-haired blacksmith Akaji or the mysterious Elit Aquila, each one of them is unique as well as vibrant. She lives up to the lessons she learned from her beloved grandmother Yaya Haku and follows them thoroughly.
Just buy the plant seeds from any of the vendors and plant them in your fields. You don't have to physically water your crops as they will grow on their own. 
8. Farm for Your Life
Farm For Your Life is worth trying if you like playing farming games. You along with some other survivors will be allotted a task to rebuild your community that was taken down by a heavy storm which caused an apocalypse and unleashed the living dead. Deal with zombies, cultivate your farm, and manage your restaurant to provide food. The games include an amalgamation of elements from farming, tower defense, and time-management genres. Also, don't forget to protect your farm by building mazes and towers as the zombies over here are vicious vegetarians.
So run a farm and fight zombies, operate your restaurant, get upgrades, solve mini-puzzles, raise chickens, and gradually build your community again.
9. Moonlighter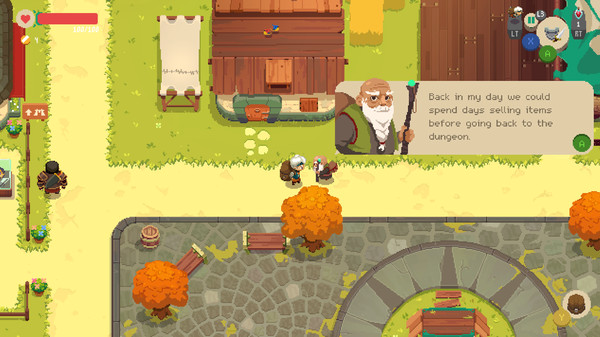 Moonlighter will let you play as a chap called Will who spends most of his days running a little shop in a town called Rynoka. While in the shop, you'll set prices for your goods, listen to the reactions of the customers, and then adjust them accordingly. Beware of the pesky thieves that might try running off with your wares while your back is turned. Besides this, there are four different dungeons to explore progressing from Golem and Forest, to Desert and Tech and the best part lies in that fact that all offer different resources to scavenge and enemies to fight.
10. Staxel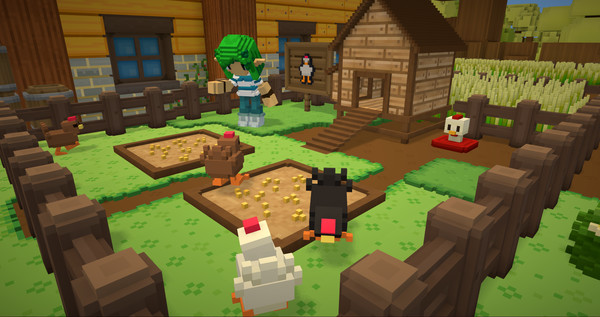 Fans of Harvest Moon will surely be knowing what to expect from this game. At the start, you'll be introduced to a tutorial that will show you the basics of planting and growing crops. Over here, the crops are sold for money and then you can use that money to buy more crops and animals. What makes this game even more interesting is that you can build your town anew from scratch. Also, the crafting of the blocks and furniture is going to cost you money. Moreover, one of the many pieces of furniture required in many buildings will cost you around 800 Petals most of the time.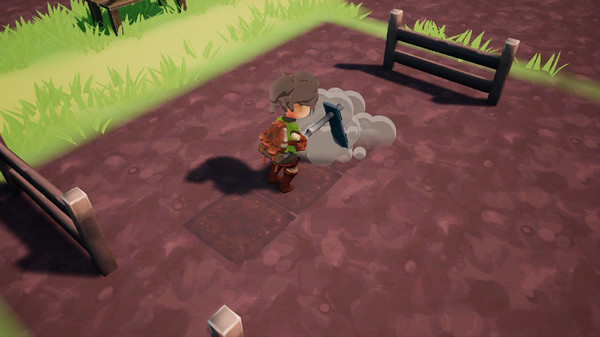 Whilst you explore the island, you'll uncover great mysteries, meet the citizens of the island and that is what will flash some memories from your past. The game will give you the tools and abilities you need to create the place you've been dreaming of. It is indeed a true farming simulator as it will let you purchase and even forage seeds for that matter so that you can begin to grow the farm into a more regarding the source. Moreover, you'll have to water your plants daily, either by yourself or through other utility means, until they are ready to harvest.
12. Animal Crossing: New Horizons
In Animal Crossing: New Horizons, you get to build your own island from piles of discarded tires and fountains made out of seashells. The main gameplay loop revolves around Tom Nook upgrading the house and completing different island infrastructure projects. There's also a museum, curated by a nice owl named Blathers, which you'll have to build out by donating the bugs, fish, and fossils. You can even ask Tom Nook for suggestions about future plans and if you want can spend a day on the beach watching for balloons carrying presents.
13. Ooblets
As the name says, your sole mission here will be to catch Ooblets which are tiny, cute monsters that roam the world in small herds. You'll have to choose a particular Ooblets Club you would like to join such as the socially awkward Mimpins or the cocky Peak Snubs. After that, you'll fight other Ooblets in frenzied dance battles and you can even gain the seed of your opponent if you win encounters. You'll have to plant that seed in your garden, let it grow for an allotted time, and later harvest it to receive a new Ooblet.
14. Yonder: The Cloud Catcher Chronicles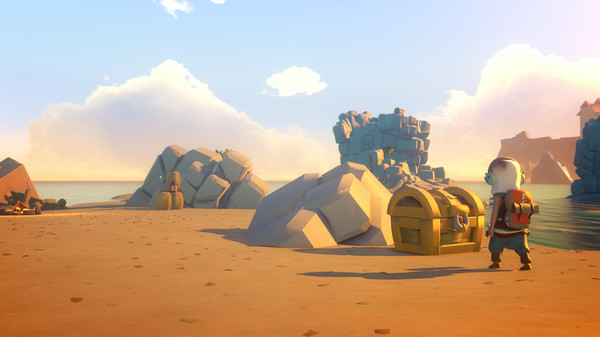 It includes different elements of the story, farming, and adventure. 
While playing, you'll come across Murk, an identity-less, purplish dark aura who covers specific locations on the island and never speaks or harms anything. Well, what makes this game different from other farming games is that there is no combat at all which means you are going to fight the Murk with your helpfulness, optimism, and good spirit. The seasons change accordingly as time passes. You'll run through flurries of snow during winter and in summer the sun will most probably beat down on your sprite-seeking skin.
15. Hay Day
Hay Day is an amazing farming game that will take you to a grubby patch of land and with that a talkative scarecrow for a helper. You'll receive stars from every action you perform, be it cutting down trees to make space for your expansion or selling items to the customers. The best part about this game is that you can add your Facebook friends in order to trade with them, and visit their farms to see on what level they are. This game is best for those who would like to see the outcome of the seeds they plant. 
16. The Sims
The game will let your Sim feel a variety of emotions; everything from happy, sad, uncomfortable, embarrassed, angry, and many more. It instantly gained popularity among players since its launch. The Sims basically enables players to create entire families, build their dream homes, open businesses, and live the life and experience real-life situations within the fictional Sims universe. Moreover, the Sims have the option of installing special features to their gaming experience with additional releases called stuff packs.
17. Verdant Skies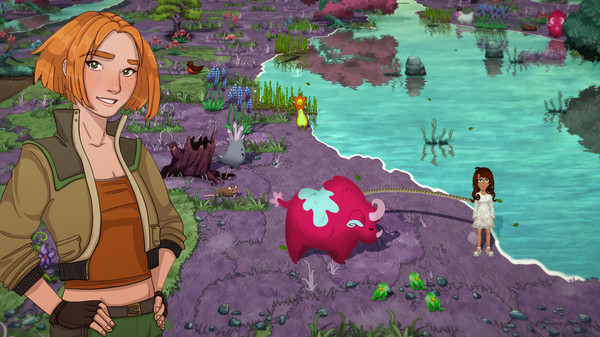 Verdant Skies is based on the fictional planet Viridis Primus where you'll play a character who is launched from the home planet and helps to make the young settlement a financial success by maintaining a farm of local crops and shipping the goods back home. While playing, you'll spend most of your time tending your crops, fishing, furnishing your home, befriending, and romancing your fellow settlers. The animals over here look like Pokémon and everyone who shows up here to help colonize is allotted a science space job.
18. Funky Barn
The main objective of yours in Funky Barn will be to successfully run a barn. In order to level up, you'll have to reach the goals for that particular stage such as "buy four pigs." To buy new items which are mostly plants or buildings, you'll have to earn more money as that is what will help you towards leveling up until you reach the ultimate level. You might have to spend some money fixing damages caused by storms, alien invasions, and other hazards that can hurt your profitability. Moreover, there are defense mechanisms that can be purchased, however, your farm needs a lot of money to buy them.
19. Shepherd's Crossing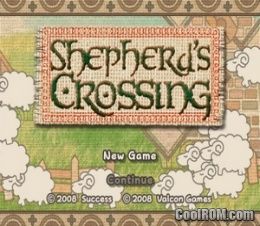 The game starts with you trading grass and seeds for more grass and seeds until you are able to make hay which you can then trade for some small rodent animals called Marmots. When you build your own animal farm, you can keep ample amounts of grass and weeds around for them to chew up, or else you will lose some of your essential crops such as cabbage and berries. You can also register your animals to become hunters and go hunting marmots and various other wild animals.
20. World's Dawn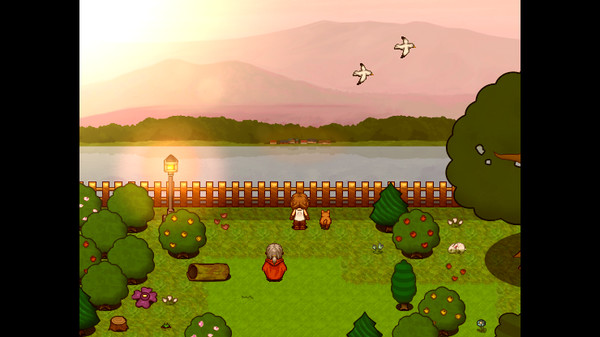 In Worlds Dawn, you can customize your character by selecting gender, hairstyle, and name, as you begin to get acclimated with the world. Discover shops, explore the town while you obtain resources that would help you build your new life eventually. You can even buy a few necessary tools and some seeds for you to plant. All in all, this is a fun farming game where taking care of your animals is a joy. 
FAQs
Which is Better Harvest Moon or Animal Crossing?
Harvest Moon lets you pass time more quickly than Animal Crossing. Animal Crossing on the other hand assigns you tasks on a daily basis.
Is Animal Crossing free?
Yes, Animal Crossing is free to play, however, it does offer in-app purchases.
Can you play Animal Crossing on the phone?
There's an Animal Crossing mobile game available for both iOS and Android phones 
Conclusion
So this was all about 20 Amazing Games like Harvest Moon that will take you to a thrilling adventure and introduce you to an engrossing storyline as well. These games will make you feel like a realistic farmer as they come equipped with some pieces of agricultural machinery.
Which of the above-mentioned games are you going to play? Let us know in the comment section below.