Looking for the best YouTube downloader online? Scroll below and choose from a plethora of choices.
YouTube is still one of the popular content providers that offer quality entertainment for free. Almost! I mostly tap into it to watch tech reviews, movie trailers, TEDx speeches, and all that jazz. Although my phone's battery is quite great, I always prefer to watch videos without an internet connection to avoid distractions. The simplest way to do that is by downloading videos for offline viewing.
Yes, YouTube has its version of download but it stays on the app itself. I prefer to watch my videos on MX Player with all my preferences. So, a few years ago I came across a YouTube downloader that was shut down a few years ago, and finding its accurate replacement has been a task. I found some options that get the work done. So, I have curated a list of the 20 best YouTube downloader online services that help you download videos that you often watch on your device.
DISCLAIMER: YouTube's terms of services clearly state that downloading YouTube videos from third-party services is a potential copyright infringement. So, unless you own the video yourself or have permission from the copyright holder, or if it's in the public domain – downloading YouTube videos is not advisable.
The Classic Method: SS
You might have heard this from a friend or it was serendipity that explored it. Either way, typing ss before youtube.com/watch brings up a new page wherein you can download the YouTube video (The video's URL that you have entered.) Unfortunately, you can only download videos in 720p resolution. Looking on the bright side, you can convert the video into an mp3 format. This method is the quickest way to download a video.
YouTube Download in the App
YouTube enabled video downloads in the application itself, a few years ago. Although not all videos can be downloaded, it a handy option. Keep in mind that in the app, the maximum resolution for downloading a video is 720p. So, if you are looking for downloads in higher resolutions, scroll below for a plethora of options.
20 Best YouTube Downloader Online 2020
Videoder is a service that I use and thus it's my first choice on our list of the best YouTube downloader online. I have been using this service for over two years now and it has never disappointed me. I use Android and Windows app on the respective devices and the functionality that the app has to offer is far superior to the website.
With Videoder, you can download bot just YouTube videos but videos from Instagram, Facebook, Voot, Hotstar, 9GAG, and various other sites. You just have to enter the URL and you are good to go. Downloading 4K videos is also possible. Videoder also lets you download an entire playlist on YouTube. That's neat!
Before coming across Videoder, I used Snaptube and it did a great job. Like Videoder, you can download videos from different sites, including YouTube. The method is simple – Copy the video's URL and paste it in the box. You'll get different resolutions to choose from. There's an Android app for it which is pretty clean but has tonnes of advertisements. If you want to get rid of them and enable 4K downloads, you'll have to purchase the premium version which doesn't cost much. 
As the name suggests, this service lets you download 4K videos with ease. It's a free tool that saves a lot of time if you are in a hurry to download a YouTube video, or any other video for that matter. 4K video download is my third choice on our list of the best YouTube downloader online as it's quick and simple to use. The app is heavily customizable, which earns a bonus point from me.
Moreover, there aren't any pesky ads that interfere with every freaking time you try to download a video on other services. The format choices are rich – that includes well-known formats such as MP3 and MP4. What's more? You can download 360-degree and 3D videos without any fuss!
Tubemate is a great tool that lets you download YouTube videos in just three to four taps. The app lets you save the videos in an SD card or a folder of your choice. You can also tweak the download speed of the videos, which is an okay feature. Languages other than English are available. Overall, it's a decent YouTube downloader so go for it!
Gihosoft is a sought-after name in the media realm. When it comes to YouTube videos, it truly does a lot. Firstly, the user interface is nothing to write home about. It's okay. It has a few bugs but the number of features it has, you can surely keep its flaws at bay. Gihosoft's unique feature is that it lets you add subtitles to the video. Moreover, you can effortlessly download videos from a YouTube, playlist, and the thumbnail in 1080p, 4K, and 8K formats. You'll love the features on this!
The next app on our list of the best YouTube downloader online is KeepVid, which is a cloud-based service. With the help of KeepVid, you can download YouTube videos, convert them to MO4, AVI, or other formats with a few steps. This type of downloader comes in handy where you need to convert videos to a certain size. KeepVid currently detects videos on Chrome and Firefox web browsers. Cool, isn't it?
As the name suggests, Video Grabber, eh, grabs videos from not just YouTube but also from other websites that you expose to it. You can save the videos in multiple formats, on the top my mind being MP4, MP4, FLV, etc. Although the max resolution this service can pull is HD but the quickness of it is baffling. Download videos on your Android, iOS, Windows with its websites.
WinxDVD is a veteran at downloading videos but it added the ability to download YouTube videos a few years ago, which added to its coolness quotient. You can download videos in a batch that supports various formats such as MP4, MP4, WebM, FLV, etc. The best part is that Winx supports 8K video downloads. You can use this service to download years of videos in your Watch Later videos on Youtube. It's a fantastic YouTube downloader.
You might have come across this service which is next on our list of the best YouTube downloader online. Any Video Converter lives up to its name as it supports a wide range of video inputs. You can download videos and/or music in just one step. This service helps you to convert videos from output devices such as Apple TV, Android TV, and iOS devices.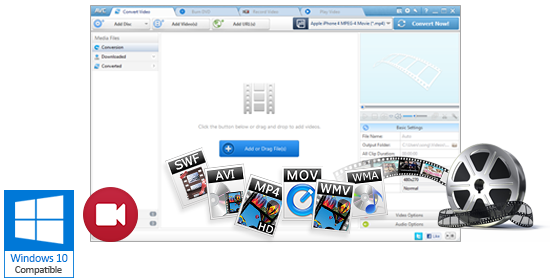 ClipGrab is an overtly simple YouTube downloader that works on Windows, Linux, and Mac effortlessly. With the help of this service, you can convert any video to MPEG4, MP3, etc. ClipGrab's video grabbing capabilities aren't limited to just YouTube; you can easily download videos from Vimeo, Facebook, etc.
The next choice on our list of the best YouTube downloader online is VideoProc. It is an easy YouTube downloader that supports various audio and video sites. It isn't just a video downloader; converting videos to formats such as MP4, MP3, etc. is also one of its abilities. VideoProc helps you find subtitles for online shows and movies. How cool!
Download and convert any video from any site with the help of the Softorino YouTube Converter. The user interface is clean and snappy so if you have a huge list of videos to be downloaded, this one can handle it. As I mentioned earlier, you can also convert videos to MP3, MP4, and other supported formats for Android and iOS devices. Simply copy the website's URL and Softorino will recognize the source automatically.
Itubego is the next app on our list of the best YouTube downloader online. Download YouTube videos in an MP3 or MP4 and a few other resolutions, such as HD to 4K. This has an in-built YouTube converter that easily converts videos to various formats. Itubego should be your go-to option if you download a lot of shows online as it searches for its appropriate subtitle. Overall, it's a decent YouTube downloader.
DVDVideoSoft's offering is a simple and free YouTube downloader that lets you download videos without any distraction. Just paste the URL of a YouTube video to download it. You can even enable the Auto-Download feature that recognizes a copied URL.
The best part about this service – download several videos simultaneously and convert them to different formats. Its only flaw is that you can't download videos that are longer than 3 minutes. That's a real bummer since most videos are past that time.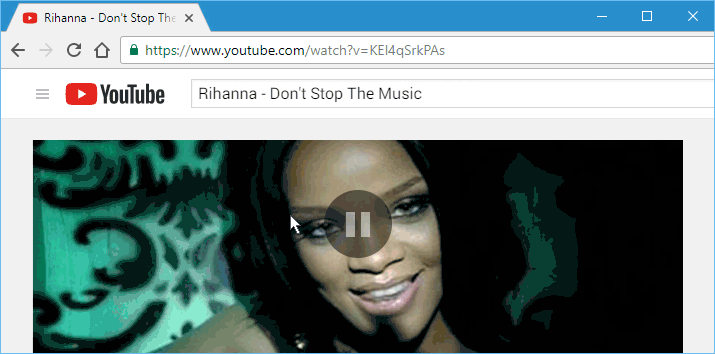 The next on our list of the best YouTube downloader online is aTube Catcher. It's a perfect tool if you hop on to most of the well-known video hosting sites. Easily download any video you wish to. You can also convert them to a wide range of formats. aTube Catcher lets you download a huge list of videos so if you have saved some, get them all in the app.
Keep in mind that the start is a bit of rash – you'll be greeted with two unwanted installations. Make sure you decline both of them by tapping on Cancel. Otherwise, this app is a perfect companion to collect offline videos.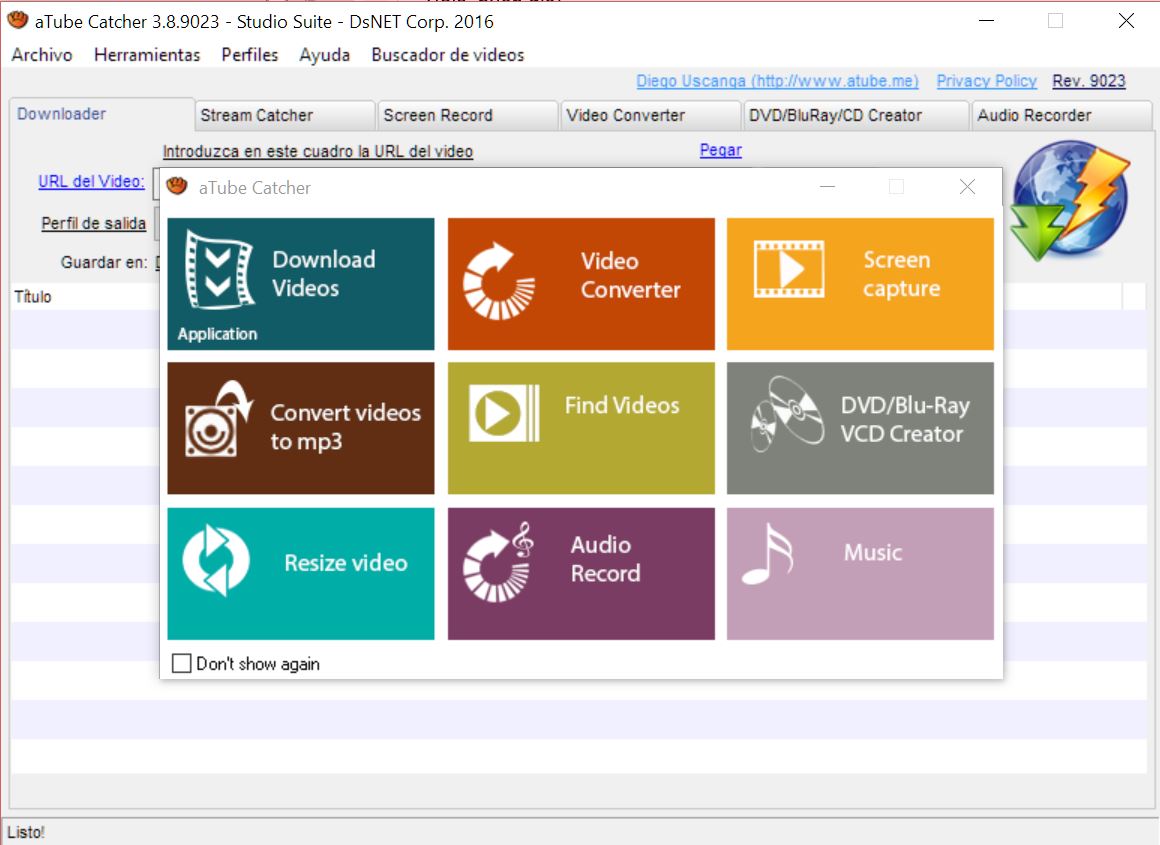 Y2Mate has been in this business for a long time and if you use it for a few days, you'll know that it's one of the best YouTube downloaders out there. Along with an app, you can access Y2Mate from a website. Simply copy and paste the video's URL in the box and the video download will begin soon. Download videos from DailyMotion, Facebook, and all the other famous video hosting sites. Y2Mate is an amazing tool to save YouTube videos for offline viewing.
YTD Video Downloader is one of the very first YouTube downloaders that I had tried and it helped me save YouTube videos offline. Although the design might look outdated today, you can ignore it for its features. You can download the free version or the pro version if the free one's features aren't sufficient for you. However, the free version can download videos from YouTube, Dailymotion, Facebook, and many others.
Clipconverter.cc can be accessed only on a website but that doesn't mean it isn't a worthy YouTube downloader. You can access the website on your computer or a smartphone. Just copy the URL of the video you'd want to download, visit Clipconverter.cc, and paste the URL in the box. Select the resolution and the downloading will begin.
Kastor All Video Downloader is the second-last app on our list of the best YouTube downloader online. It's considered to be one of the best video downloaders. It lets you download videos from over 280 websites that include YouTube. The videos can be downloaded in high-quality so watching a 1080p will be pleasant. Moreover, it's surprisingly easy to use. Like other video downloaders, the process same and simple – Paste the URL and download the video.
The last app on our list of the best YouTube downloader online is the Freemake Video Downloader. This app can download videos from over 10,000 websites. That is too much but it is what it is. It is a free app that lets you download entire playlists and videos in various formats that include MP4, MP3, FLV, AVI, etc. Its features ate underrated but worth your time.
FAQs
Is it legal to download YouTube videos?
It IS NOT legal to download YouTube videos, according to their terms and conditions. Unless – they belong to you or you own its rights.
How can I download YouTube videos in 2020?
Downloading YouTube videos is fairly simple. Choose an app or a website that lets you download the videos for free.
Which is the best YouTube downloader?
Videoder, 4K Video Downloader, WinX YouTube Downloader, YTD Video Downloader, etc. are a few best YouTube downloaders.
Which are the best YouTube downloader apps for Android?
Videoder and SnapTube are the best apps that can download YouTube videos.
Conclusion
These are the best YouTube downloader online services or apps that let you download YouTube videos without much effort. All the aforementioned services will help you download videos on a resolution of your choice. Some even go further, by allowing 4K videos to download. You can create your private repository of videos that you can watch anytime, without an internet connection.
So, have you downloaded a YouTube video before? Which service or app did you use? And why do you prefer downloading YouTube videos for offline viewing instead of watching them on the app itself? Let us know your thoughts in the comments section.