Gamers are known to be choosers. They get addicted to the format, the console, and can't stand cheap imitations. But when it comes to accessing specific console games that they can't get their hands on they could fight to the death for it. I am referring to emulation here. Known to be a realm of their own, emulators have broken the boundaries of how a device can perform.
5 Best 3ds emulators for Android 
Be it, Android emulators, on Windows or Mac computers, or replication Nintendo console-like experience on an Android phone – emulators have come a long way. So, if you are a Nintendo fanatic and would like some action on your Android smartphone, I have listed the best 3ds emulators for Android.
1. Citra Emulator
Looking for an open-source and user-friendly project that acts as a full-fledged Nintendo 3ds emulator? Citra should be your first choice, which also tops our list of the best 3ds emulators for Android. Launched back in 2015, it was supposed to be an experimental software but its features made its presence quite permanent.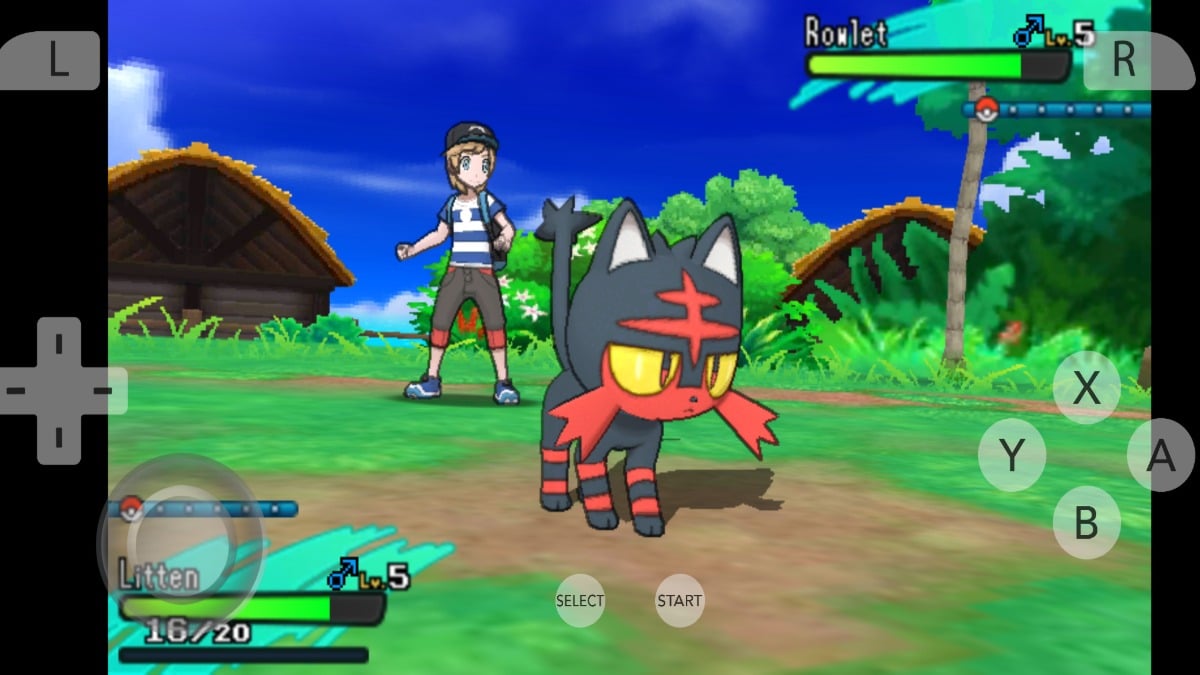 You'll witness 3D graphics that could compete with an actual Nintendo. This offers higher resolutions even than the original console. Citra emulator can run on Windows, Mac, and Linux. You'll be happy to know that games can be played at 60FPS and on a resolution of 400×200, which is to say that you'll get a similar experience as if you are playing on Xbox 360. The graphics card runs on OpenGL 3.3 or higher. Download it from the link below.
2. DraStic DS Emulator
DraStic DS emulator is a stable DS emulator for Android. It is, however, a paid app so many might put it on hold. Also, there's no free demo so only those that have used it could recommend it. Those looking to play just one game might not choose it but it has some great features that justify its price.
Depending on your device's specifications, you can enhance the 3D graphics as you like. Load a sharp screen and tweak the placement and/or size of the DS screens – be it landscape or portrait. This emulator also supports physical controls and controllers, especially on devices like Nvidia Shield. DraStic DS emulator saves your progress online that uses your Google Drive account as a storage space. Cheaters will jump with joy as there is access to a thousand of cheat codes. Download it from the link below.
3. RetroArch
If gaming to your heart's content is the motive of your day, RetroArch should be your choice. It is an open-source emulator whose features rival that of a Nintendo console. Gamers can enjoy the amalgam of GameBoy, PlayStation, and of course Nintendo DS.
The only drawback is that you need certain games to be played on RetroArch. Otherwise, it is intuitive and easy to use. Despite being a free emulator, you won't see irritating advertisements. As I said, there are a few flaws but the emulator is perfect. Download it from the link below.
4. nds4droid – Free
nds4droid is based on one of the greatest emulators – DeSmuMe. You can download this emulator and play some old Nintendo DS games on your Android smartphone. Moreover, the app is completely free of ads so gaming without distraction is a thing.
You should know that the developers haven't pushed any updates for some time now but you are still able to play with a few titles. Using the app is quite intuitive. Keep in mind that DS emulation is slow as a snail but nds4droid's frame skip feature will alleviate that. If you have a pet peeve of unsaved game progress, the emulator resumes the game right where you left it. Expect some bugs since no update is seen in years. Download it from the link below.
5. DeSmuME
DeSmuME is not an emulator with just a weird name, it is much more than that. Touted to be the first emulator that was launched for a 32-bit operating system, this runs some commercial games without much effort. It has a few bugs but a lot of updates have been rolled out to fix them. Download it from the link below.
FAQs
Is there an emulator for 3ds for Android?
There are lots of good 3ds emulators for Android but Citra and DraStic DS Emulator are the two of the best 3ds emulators for Android.
What is the best Nintendo 3ds Emulator for Android?
Citra is the best and the most advanced Nintendo 3ds Emulator for Android. It is open-source software that lets you play popular game titles to your heart's content. It tops this list of the best 3ds emulators for Android. 
Conclusion
These are the best 3ds emulators for Android. A lot of my friends prefer Citra and RetroArch but you can try others and see which suits your need.