It has been more than four years since Google stopped support for Picasa, it's photo organizer. Even though we are accustomed to Google Photos and other services, Picasa is still revered for its capabilities, the way it organized messy photos as if it were organized by Monica Geller herself (Friends fan can cheer!) It does work now, but it's pièce de résistance, the creation of web albums is not functional. That's not the only thing people miss about it; however basic its photo editing skills were, many still appreciate its built-in editor in the day and age of Photoshop.
Picasa Alternatives
Using software that won't receive any updates, especially in 2020, is foolish. We must move on! Even if there aren't exact Picasa alternatives on the market right now, some are near-perfect or better in some ways. To save you the hassle, I've listed 20 fantastic Picasa alternatives that some way or the other replicate the experience Google's now dead digital image management use to provide. So, let's get going!
1. Microsoft Photos
Microsoft Photos is one of the best Picasa alternatives out there. I know you underestimate it, and so did I, but after using it for months, this is my default photo management app. Apart from editing photos, Microsoft's offering also features a basic video editor that will edit a few clips without your machine breaking any sweat. The interface is still buggy to my liking. It opens fast, looks good, but feels heavy for some reason.
Although dedicated cloud storage is absent, Microsoft Photos is an in-built app on all Windows, so you don't have to download it manually. If cloud storage is a must, Microsoft OneDrive will suffice. Scroll below for more information on it. If you can't look past its cumbersome interface, you are spoilt of choices.
2. Google Photos
Being of the same family, Googles Photos is close to being amongst Picasa alternatives. You can think of it as Picasa 2.0. There are many advantages of using Google Photos, which one can use by creating just one account. First of all, it's totally free, and it gets you access to all of Google's services. It is excellent at handling your photos, but it also offers a rudimentary photo editor built-in, which lets you edit RAW files. This combination is what made Picasa such an excellent service, and you get it here as well. Although it's an excellent app/service, it has its flaws.
The editing tools are not that great, so don't expect it to be one of Adobe's photo suite. The photos that you upload on Google Photos are automatically scaled if uploaded from your phone. In short, there are several things that you'd dislike about it, but it's close to what Picasa once offered.
3. Dropbox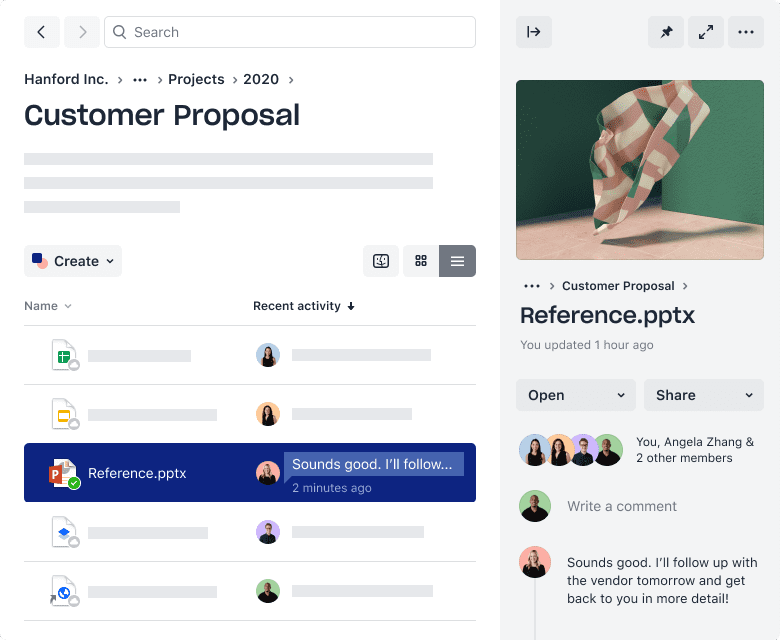 Dropbox is not just your run of the mill cloud storage service. It is excellent at that, though. You are free to create any number of folders to ensure you don't lose your precious memories. It's not a photo editor, so look elsewhere if that's necessary. You might ask why is it one of Picasa alternatives? Because it's easier to use. Too. Much. Simple. Although you'll need to pay $100 a year, you get 1TB of cloud storage, so that's good. Not just photos, you can use the said space for anything. Visit the link below and explore Dropbox.
4. Phototheca
Considered to be one of the best image management software on Windows, Phototheca lets users import images and organize all of them. To search them later, you can use tags, smart searches, and more. Moreover, you can create shared folders, which is self-explanatory. There isn't a photo editor onboard, but it's a near-perfect photo management applications. Download it from the link below.
5. DigiKam
DigiKam is next on our list of Picasa alternatives. It's free and open-source. Professionals are known to use it for managing their digital assets, but a layperson can use it too. This app can handle over 100,000 images, which is a considerable number. Other standard formats are supported, but RAW stands out amongst those. When it comes to editing phones, you'll see advanced features such as powerful filter, cage transform, facial recognition, geo-tagging, smart categorization, etc. It's a fantastic app that is near-perfect and will make you forget Picasa, kind of. Download DigiKam from the link below.
6. Photoshop Elements
You can blindly trust Photoshop Elements since it has set the standards for managing and editing photos for quite a while now. You can think of it as Photoshop's younger sibling. It's fabulous at organizing your photos. Moreover, it has similar features as Picasa, such as facial recognition, easy uploads, creating scrapbook pages, etc. Of course, the world knows about its photo-editing prowess. You can trust Photoshop Elements to churn out a promising result. Keep in mind that it costs a bomb, so only go for it if it's imperative for your business or you have spare cash lying around. Download it from the link below.
7. Flickr
Trust Flickr to handle all your storage, since it's a perfect storage solution. It organizes photos quote well and is intuitive. You'll need to sign up once to explore and enjoy all the features. Users with free accounts can save up to 1000 photos, and after that, you'll need to choose a premium tier. Store all your memories in one place without much hassle. There isn't even a basic photo editor baked in, but it's worth your time. Flickr app is available on Android and iOS. Download it for your PC from the link below.
8. JetPhoto Studio
JetPhoto Studio is one of the best Picasa alternatives since it organizes your photos quite efficiently and has some basic editing options. The user interface is crazy good, which matters for people who earn a living on such apps. If you are one of them, this app isn't for you since you'll need a premium version to use and edit RAW pictures. Moreover, the editing features are just basic, so this isn't a Photoshop clone. It's a lightweight app that will shoot two birds with a stone. Download JetPhoto Studio from the link below.
9. macOS Photos
The list would be incomplete without mentioning Apple Photos. Similar to Microsoft Photos, Apple Photos is baked into a lot of Macbooks, so it's an easy recommendation. Being a photo organizer, this app gets the job done. A clean user interface reeks of Apple's hard work. It is easy to navigate and organize your memories. The baked editor handles basic tasks such as color and light adjustments, auto-enhance photos, etc. The user interface is clean and keeps you wanting for more. If you use a Mac, it comes as the default photo viewer. Don't expect high performance from this built-in app.
10. FastStone Image Viewer
Next on our list of Picasa alternatives is FastStone Image Viewer. The app manages the image in various ways. You can view the photos, compare them, and use the basic photo editor to remove red-eye. But it can be categorized as one of the best photo organizers. There's RAW image support, so that's great. Other features include editing the curves, levels, sharpening, healing tools, etc. The best part, it's completely free. So, download FastStone Image Viewer from the link below.
11. ACDSee
ACDSee is both a fantastic photo management app and a basic photo editing software. The latter is meant for quick touch-ups. People who love organizing would appreciate filters such as arranging color codes, chronological order, etc. When it comes to editing the photos, you can apply filters, reduce red-eye, add a border, texts, and images, etc. Overall, it's a worthy Picasa alternative. Download ACDSee from the link below.
12. XnView MP
Don't go on the name, XnView MP is an excellent photo organizing app. Those who like to judge an app based on its interface, then you'll have a gala time deciding this one since it's nothing to write home about. Keeping UI aside, the features are useful in daily life. The app easily conjures information regarding your photos in just a glance so that you can see the file size, file name, date, lens details, etc. Users can tag photos to organize their photos and view it later by clicking on the tags. It recognizes over 500 file formats, which earn it a brownie point. XnView MP is a free app that Mac, Linux, and Windows users can download.
13. Paint.NET
Paint.NET is as easy to use as JetPhoto Studio and Fast Stone Image Viewer. But what it adds makes a world of difference. The baked editor can replace any basic photo-editing application that charges you money; it's that good! Be it handling levels, curves, layers, etc., you'll be pleased that you came across this app. When it comes to organizing your photos, it does an exceptional job. So, download Paint.NET from the link below.
14. Zoner Photo Studio
The next one amongst Picasa alternatives is from Zoner. The Zoner Photo Studio should be preferred of you particularly don't like Microsoft Photos or Google Photos. The user interface is uber cool and intuitive, so don't worry about exploring too many features; it's a simple photo album cum editor. The only flaw is that you'll need to pay $45 for the Home version or $65 for the Pro version. Spend only if you have no option. You can decide whether to buy it by using the trial version. Download Zoner Photo Studio from the link below.
15. Pixelmator
Pixelmator, as the name suggests, is a superb photo editor and organizer that is a must-have app. The photo editing tools are amazing and have a lot of functions such as film presets, perspective corrections, etc. There's also a quickly enhance mode that will beautify your photos. It is fast-paced and handles tasks effectively. But at the same time, it feels a bit limited. Don't expect much from it since it's free software. You'll get basic things done in no time. Download Pixelmator from the link below.
16. JPEGView
JPEGView can be classified as 'more than meets the eye' since you'll keep exploring new things every time you use it. The user interface is quick and will handle everything quite smoothly. You can use it as your default image viewer on your Windows PC. There aren't any photo editing skills, but its photo managing skills have me enamored. Download it from the link below.
17. Microsoft OneDrive
Like Dropbox, Microsoft OneDrive handles photos quite easily. Keep in mind that this is a web-based storage option; you'll need an active connection every time you want to upload anything on it. Microsoft offers a free version, but you'll be capped at 10GB, so to use a lot of storage, you'll need to spend the equivalent amount. If you are someone who has a lot of photos and are looking for a free solution, then you shouldn't use OneDrive. Even though its one of the best Picasa alternatives but only considering its storage and organizing prowess, you'll have to look elsewhere for a quick photo editing.
18. Adobe Lightroom CC
Yes, I've included Adobe Lightroom CC on this list since it's still considered to be one of the best digital image management services, and I don't need to mention its editing capabilities. Keep in mind that this is a paid software through and through, so if you don't want to spend on a mere photo organizing app, skip this one. For those who wouldn't mind testing their management and editing skills, this could be the one for you! All the features that you'll ever need are at your fingertips.
Lightroom's DAM, or Digital Asset Management, lets you import all your images, which then organizes and categorizes them by their preferences. I don't need to remind you that since all the imported photos on Lightroom are saved on the cloud, so losing them shouldn't be your fear. In case your main computer decides to shut itself, you'll still be able to access your photos by logging in to your Adobe account. Download Adobe Lightroom CC from the link below. 
19. Photobucket
The second last photo organizing app on our list of Picasa alternatives is Photobucket. The name might probably make some impression on you. I think it's pretty smart since it will act as a bucket where you'll keep all your photos. This, too, is a cloud-based photo storage service wherein you can upload 250 images for free, but anything above that will require a monthly fee of $6 approximately. Another element that the developers justify the price is its 256 Bit RSA Encryption that ensures the security of your photos on the internet. Download it from the link below.
20. IrfanView
You might not have heard about the last one on our list of Picasa alternatives, but it's a must-try. IrfanView, named by the developer after his own name, is a fantastic photo viewer that organizes all your photos as if you waved Dumbledor's wand, and everything fell into place. The app is light in size, as well as the resources requirements. Since Picasa, too, was easier on computers, IrfanView is capable of being its substitute. So, those still using a Windows 7 or Windows 8 PC, your search ends here! Enjoy all these features in a package that is just 3MB in size. Download IrfanView from the link below.
FAQs
What is the best alternative to Picasa?
Microsoft Photos, Google Photos, DigiKam, FastStone Image Viewer, etc. are the best Picasa alternatives. All are great at handling your everyday photos, and you won't notice any hiccups.
Is there a free Picasa alternative?
Google Photos will be your best bet since both are Google's brainchild. In fact, Google Photos replaced Picasa, which is totally free and can be accessed on multiple devices, either on applications or on the web.
Why did Picasa get discontinued?
According to Google's official statement, they were letting go of Picasa since they wanted to focus "entirely on a single photo service." The statement was referring to the web-based Google Photos, which is now available as an application as well.
Is Google Photos and Picasa the same?
Technically, yes. Picasa was a software for a Windows or Mac PC where users could organize their messy photos. Google Photos, on the other hand, is web-based storage where you can access all your photos. The best is that the latter has an application that you can easily install on your Android and iOS phones.
Conclusion
The world has moved on from pirated downloads to streaming services, so accepting the fate of software and using its substitute shouldn't be a big deal. These were the fantastic Picasa alternatives that you must try. Take advantage of the extra time that you get at home nowadays and try the software mentioned above. If you like, say one out of 5, you can settle for that. I know you'll miss the subtle things Picasa offered, but moving on is the only option.
Tell us which Picasa alternatives are you using? Do you like any other software that is featured on this list? Let us know your opinions in the comments section.