Taking out time to post on Instagram while maintaining your workflow is quite a task. That's why scheduling Instagram posts in advance is a certain way to build engagement among your followers. By relying on a tool that would help schedule your posts will eventually let your audience know what to expect from you.
Also, posting consistently will ensure your brand is interacting with followers in the right way. And by planning your content to publish automatically through an equitable set of tools will lay out fresh content to your grid consistently!
How to Schedule Instagram Posts Automatically
If you are planning to schedule your Instagram content, here we have presented a list of schedulers that will help you win back some precious time of yours every week. 
Here's how you can schedule your Instagram posts alongside your work!
1. USING CREATOR STUDIO

If you have a creator's account, the best way to schedule your Instagram post would be with Facebook's native Creator Studio. It's a free tool that is emphasized with features meant for boosting engagement with audiences on your feed.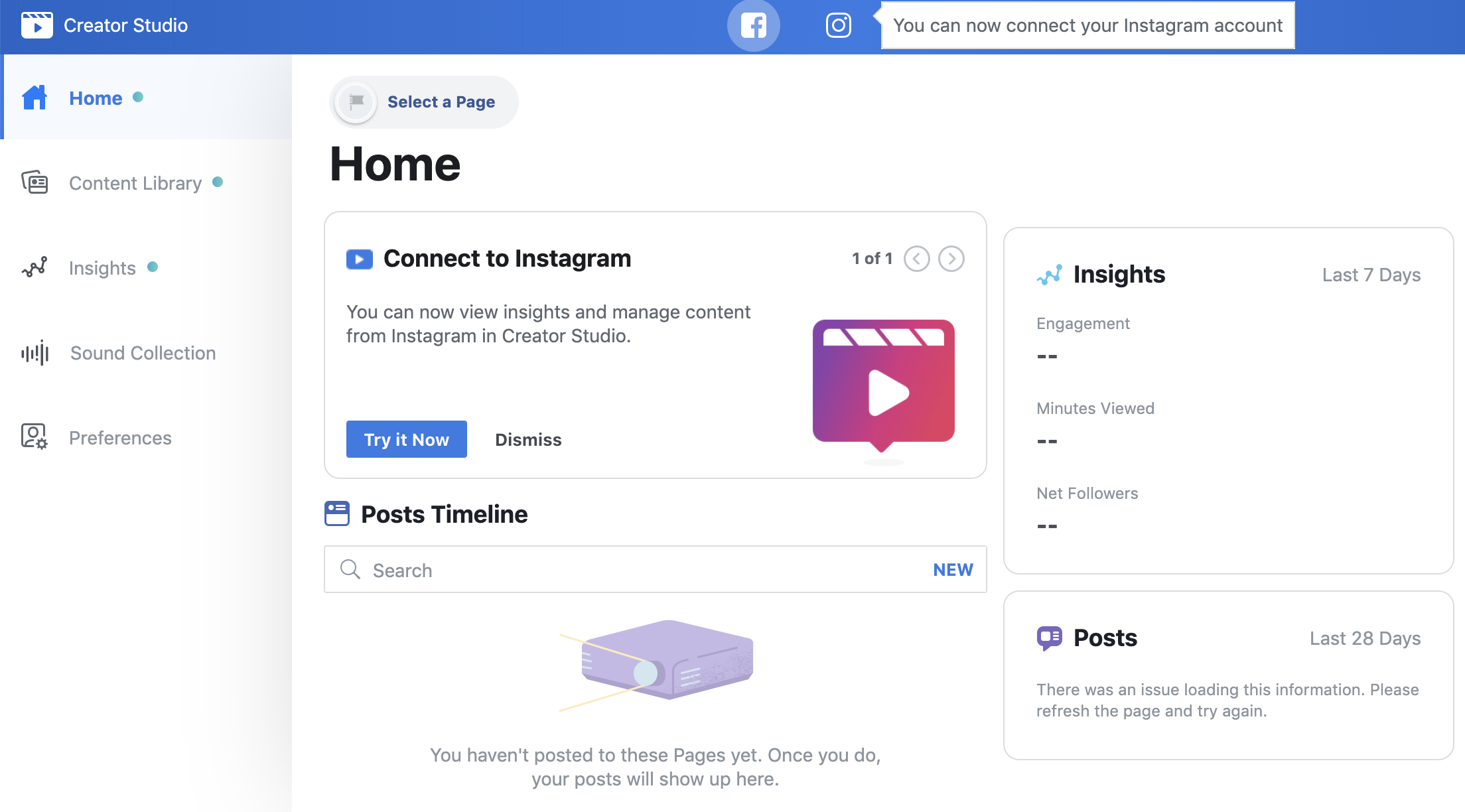 Step 1: Open your Instagram account and link it to Creator Studio. You can do so by following the prompts displayed on your screen. (Remember the steps will vary if you have already linked your Instagram account to a Facebook page).
Step 2: Once you're done with the linking part, tap the Instagram icon in the top bar.
Step 3: Next, click create post and then Instagram Feed.
Step 4: Now select a photo that you want to upload to your feed. You can add a photo by clicking the blue Add Content link in the grey box and choosing a file to upload. (If you wish, you can select a photo from Facebook itself).
Step 5: The Add Content button will move to the upper right corner the moment you upload a photo. 
Step 6: Now write a caption, use the right hashtags, tag relevant accounts, and add your location (optional).
Step 7 (optional): You can head over to Advanced Settings to turn off comments and add alt text for people with visual impairments.
Step 8: Click the arrow beside the blue Publish button present in the lower right corner and hit the Schedule button. You can check our post on Best Time to Post on Instagram In India 2021 to set an accurate time for posting. 
2. USING HOOTSUITE
Hootsuite is an excellent social media management tool that lets you schedule posts to Instagram, Facebook, Twitter, LinkedIn, and other popular social media networks.
If you have a business profile on Instagram then with the help of Hootsuite you can make use of advanced analytics and also access Hootsuite analytics that goes beyond what Instagram's analytics is capable of.
New to Hootsuite?? Here's How to set it up…
Step 1: Go to https://hootsuite.com/ and sign up using your email or you can use the social sign-in option.
Step 2: Now click on Get Started button and click on + Add Social Network.
Step 3: On the next screen select Instagram.
Step 4: Now you will be asked to select your Instagram profile type. After that select your accounts and add them to the dashboard.
1. USING HOOTSUITE (FOR BUSINESS PROFILES)
Now, let's take a look at how to schedule posts for those with a business account with Hootsuite. 
Step 1: On your Hootsuite dashboard, click the Create icon and then select Post.
Step 2: Choose your preferred Instagram account from the list in the Post To field.
Step 3: Upload your visuals and add captions, hashtags, tag relevant accounts, and add your location.
Step 4: In the next step, your draft will be displayed as a preview on the right. Here, you can make your visual fit into the area provided without cropping.
Step 5: Now, the final step, select the date and time you'd like your post to go live on your feed by clicking on Schedule for Later in the bottom right.
2. USING HOOTSUITE (FOR PERSONAL PROFILES)
Now that you know how to schedule posts on your Instagram business profile, you can take out time and focus on other mandatory stuff associated with your brand. 
On the other hand, if you have a non-business Instagram profile, the steps will vary slightly to that of a business profile as requires publishing via mobile notification.
Step 1: On the Hootsuite dashboard, click on your profile icon in the bottom left corner.
Step 2: Next, click Social Networks and Teams.
Step 3: In the bottom-left corner, click on + Private Network.
Step 4: Now from the list of networks, choose Instagram and then click Connect with Instagram
Step 5: Integrate the accounts by providing all the necessary credentials associated with your account.
Step 6: Now you can continue with writing captions, using the right hashtags, tagging relevant accounts, and adding your location.
Step 7: As scheduling posts for a personal account requires publishing via mobile notification, you'll have to enable it first. To do so, follow these steps:
Download the Hootsuite

mobile app

onto your phone.

Once installed, tap your profile icon in the upper left corner.

Go to Settings and then Notifications.

Now find your Instagram profile in the list and make sure that you have enabled Send me a Push Notification on.
Step 8: Now for scheduling, select a particular time and date.
Step 9: The app will send a push notification on your phone to remind you that your post is scheduled to post.
FAQs
Can you schedule Instagram posts in advance?
Yes, you can schedule your Instagram posts in advance by using the right tools/programs specifically meant for the purpose. 
Can you schedule posts on Instagram for free?
Yes, under the free trial period of a scheduling tool, you can schedule posts on Instagram for free. 
How often should you post on Instagram?
Post as often as you can, the more consistent you will be in posting quality content, the more your target audience is going to interact with it. 
Conclusion
So this was all about how to schedule Instagram posts automatically. By scheduling your Instagram post in advance, you'll be more likely to be consistent on the platform. That way, you will gain increased engagement from users who are actually interested in engaging with your content. 
Resources:
Why wait for more? Start scheduling your Instagram post right away!